A Boutique Dermatology Clinic Specializing in All Things Acne
The Pimple Place ® provides personalized, stress-free acne solutions by dermatologically trained professionals. It's time to listen to your skin!
Book an Appointment
Priya Patel, PA-C
Priya Patel is a board certified Physician Assistant with a passion for eradicating acne. She has 10 years of experience in dermatology and is an active Diplomate Fellow member of the Society of Dermatology Physician Assistants.
Learn More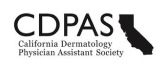 Acne Eradicating Services that Pop
We're bringing clear skin back! We know that your skin is as unique as you, which is why we provide a variety of professional dermatology services to meet your skin where it's at and make it the best it can be.
Professional Treatment Services
Expect to leave with skin that's fresh, hydrated, and totally happy. Our personalized treatments target stubborn acne and give your skin a fresh start.
Advanced Chemical Peels
Let's deep dive into healing your skin. Our variety of chemical peels even skin tone, clear pore congestion, and exfoliate for a radiant complexion.
Cosmetic Treatments
Whether you're planning to turn back time or want natural-looking volume, our cosmetic treatments have you covered.
How We Work
Our simple process is designed to address your skin's unique condition. In three easy steps, we will create a solution that provides everything your skin needs to be clean, healthy, glowing, smooth, and every other amazing thing.
Consultation
Your provider will speak with you regarding your specific skin concerns and discuss goals for a roadway to clear skin.
Diagnosis
Your skin will be thoroughly examined and you will be prescribed medications if necessary based on your unique skin type.
Treatment
Personalized treatments and skin care products will be recommended in order for you to achieve best results.
Let's Face It,
Our Patients Love Us
As someone who lives an hour away , this place is always worth the drive.
I came here initially for an acne consultation and facial. I was prescribed different topicals and within a few weeks you could see visible results. Dr. Priya is super nice(!) and answers all of my skincare questions and concerns. She also describes why she recommends certain items and explains their purpose which I appreciate! Not to mention the clean office and rooms, super cleanly and comforting! Would definitely recommend to all!
I feel like I'm working with a friend on my skincare goals.
Always a pleasure visiting with Dr. Patel, she's so knowledgeable and everyone in the office is welcoming and easy to coordinate with. Treatment and pricing is transparent and I feel like I'm working with a friend on my skincare goals, always able to email or call with questions! Looking forward to my next visit.
Five stars!!
Had a great experience. Priya is sweet, kind, gentle and incredibly knowledgeable and caring. She figured out what was wrong with my skin pretty quickly and recommended a course of treatment. She was also very realistic about what my expectations should be, which I appreciated. On top of that, because it was my first visit, I was given a free facial in which Priya cleaned out my pores. I actually saw a difference in my skin when I got back in my car. I will be seeing Priya again. Five stars!!
Ready to Say Bye Bye Bye to Acne?
Acne can be difficult. Face it head on with expert dermatology care and personalized acne solutions for skin that's worth the flex.
Book an Appointment