A Boutique Dermatology Clinic Specializing in All Things Acne
The Pimple Place ® provides personalized, stress-free acne solutions by dermatologically trained professionals. It's time to listen to your skin!
Book an Appointment
Priya Patel, PA-C
Priya Patel is a board certified Physician Assistant with a passion for eradicating acne. She has over 10 years of experience in dermatology and is an active Diplomate Fellow member of the Society of Dermatology Physician Assistants.
Learn More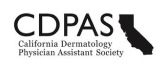 Acne Eradicating Services that Pop
We're bringing clear skin back! We know that your skin is as unique as you, which is why we provide a variety of professional dermatology services to meet your skin where it's at and make it the best it can be.
Professional Treatment Services
Expect to leave with skin that's fresh, hydrated, and totally happy. Our personalized treatments target stubborn acne and give your skin a fresh start.
Advanced Chemical Peels
Let's deep dive into healing your skin. Our variety of chemical peels even skin tone, clear pore congestion, and exfoliate for a radiant complexion.
Cosmetic Treatments
Whether you're planning to turn back time or want natural-looking volume, our cosmetic treatments have you covered.
How We Work
Our simple process is designed to address your skin's unique condition. In three easy steps, we will create a solution that provides everything your skin needs to be clean, healthy, glowing, smooth, and every other amazing thing.
Consultation
Your provider will speak with you regarding your specific skin concerns and discuss goals for a roadway to clear skin.
Diagnosis
Your skin will be thoroughly examined and you will be prescribed medications if necessary based on your unique skin type.
Treatment
Personalized treatments and skin care products will be recommended in order for you to achieve best results.
Let's Face It,
Our Patients Love Us
They have been an absolute lifesaver.
Absolutely love this place!! They have been amazing in helping me get my skin cleared up again and they are always so accommodating with my schedule and fitting me in. The services are phenomenal and Dr. Patel is so sweet and absolutely amazing at what she does. She helped me get back on a great routine and has helped me feel so much better about my skin. Can not recommend enough, they have been an absolute lifesaver since moving to LA.
Now my hormonal acne is totally cleared!
Absolutely amazing experience here. I never has spent so much time with a derm professional where so many things were explained to me, different options presented, etc. WAY more time than a traditional derm. She gave me a treatment option I wasn't even aware of and now my hormonal acne is totally cleared. 10/10 reccommend!! Plus, the place is cute :)
They truly had my best interests in mind.
I have never been more impressed with medical or aesthetic professionals as I was at The Pimple Place. I felt heard and that they truly had my best interests in mind. You can't do better for yourself than to go see them for your pore ppl problems :) I left feeling empowered & taken care of.
Ready to Say Bye Bye Bye to Acne?
Acne can be difficult. Face it head on with expert dermatology care and personalized acne solutions for skin that's worth the flex.
Book an Appointment